About Our Products
We only offer you products we use ourselves.
"What is the ideal skin cream?" 
"What are the best and healthiest ingredients we could put in a skin care product?"
"What are the best supplements to take?"
At Perrin Naturals® these are the questions we ask ourselves.  We asked these questions when we first went into business almost 10 years ago.  We asked these questions as we started to grow and develop more products.  We asked these questions when we began to offer our customers soaps and supplements. And anytime we put another product on the market those are the questions we ask ourselves.
We believe the world needs our products, because our products improve people's lives.
How We Started:
Our company, Perrin's Products Inc. Perrin Naturals®, is a family run business that was started in 2005 by Jim and Judy Perrin with their son, James.  Our first Product was Perrin's Blend™, a natural ointment for skin lesions.  For the first few years Perrin's Blend was the only product we sold.  After seeing a huge success with Perrin's Blend, and because
our customers started asking for more everyday-use products, we first concentrated on developing natural skin creams.  Our approach was simply to ask ourselves: what do we want to use on our own skin? 
Skin Care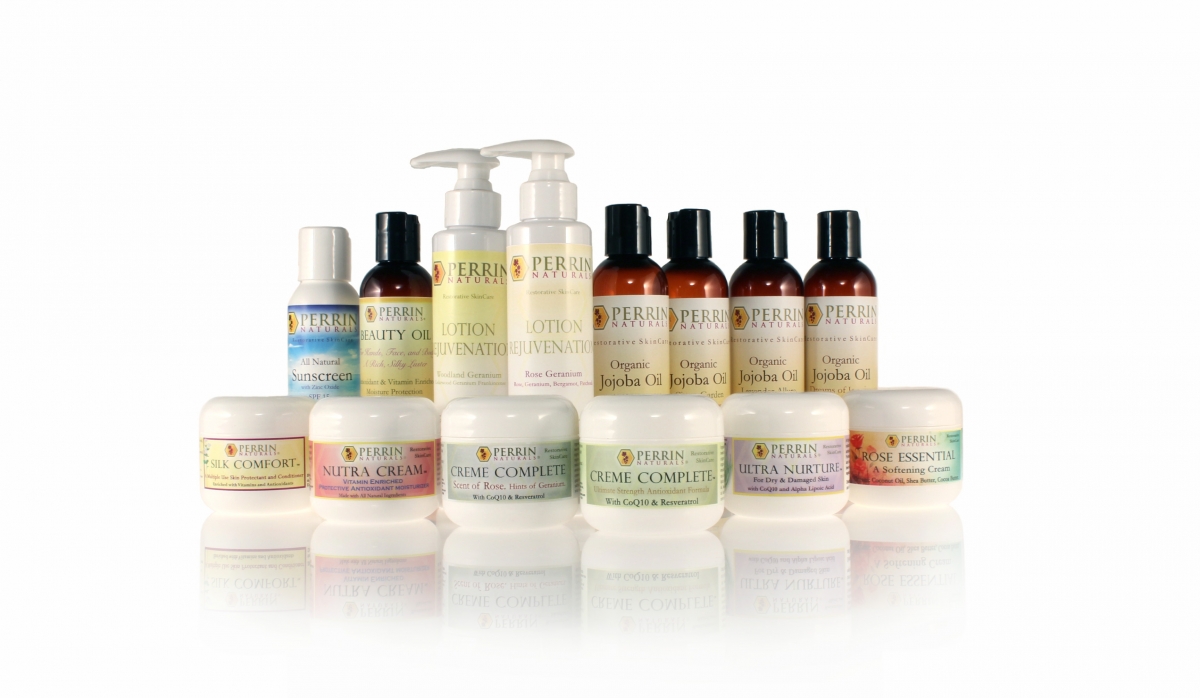 Our skin care products are handcrafted in small batches, with no artificial preservatives.  Our skin creams contain no parabens, no petroleum, no gluten, no phthalate, no artificial dyes or perfumes.
Ingredients
Oils and Butters: grape seed oil, sweet almond oil, organic extra virgin olive, organic jojoba oil, organic castor oil, organic safflower oil, organic cocoa butter, organic shea butter, organic coconut oil, organic rose hip seed oil.
Beeswax, local honey, pure aloe vera.
Vitamins A, D, C, natural E, biotin, magnesium oil, coral calcium.
Antioxidants: grape seed extract, resveratrol, coQ10, n-acetyl cysteine, alpha lipoic acid, quercitin.
Biotanicals: organic calendula, organic yellow dock, organic dandelion, wild-crafted plantain, wild- crafted jewelweed, organic St. John's wort, cloves, cayanne pepper.
Essential Oils: peppermint, lavender, lemon, cedarwood, frankincense, clove, geranium, rosemary, ginger, eucalyptus, jasmine, tea tree, oregano, orange, cinnamon, rose, patchouli, peru balasam
Emulsfiers: vegetable derived emulsfying wax, vegetable glycerine, lecithin, cream of tartar, sodium bicarbonate, corn starch, xanthan gum.
Soaps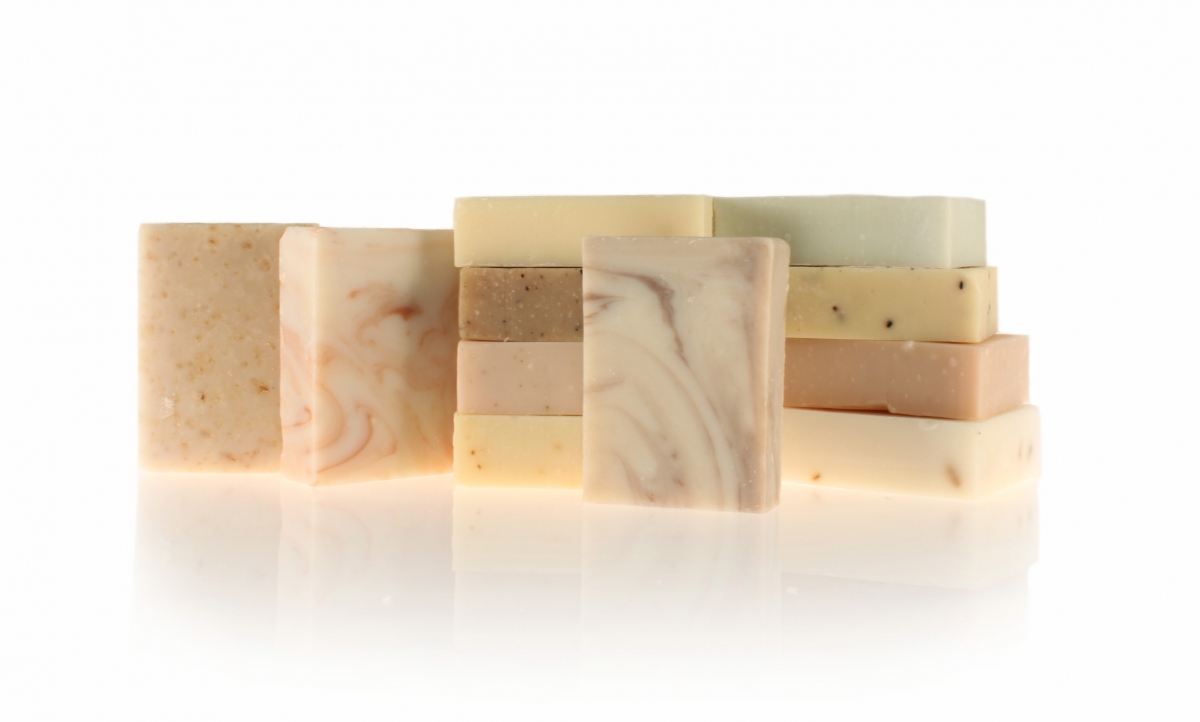 Premium Ingredients and a Premium Process.
Perrin Naturals® handmade soap is crafted by local artisans.  Made in 50lb. and 100lb. batches. Hand-poured in 50lb. blocks. Hand cut. Hand stacked for curing. Approximate weight per bar is a hand-poured 4.5 ounces. Our soaps are perfect for hands, body and face.
Our shea butter soaps use food grade and aromatherapy grade oils.  We use an array of essential oils, clays, and botanicals to create soaps that will make other soaps feel inferior.  
Supplements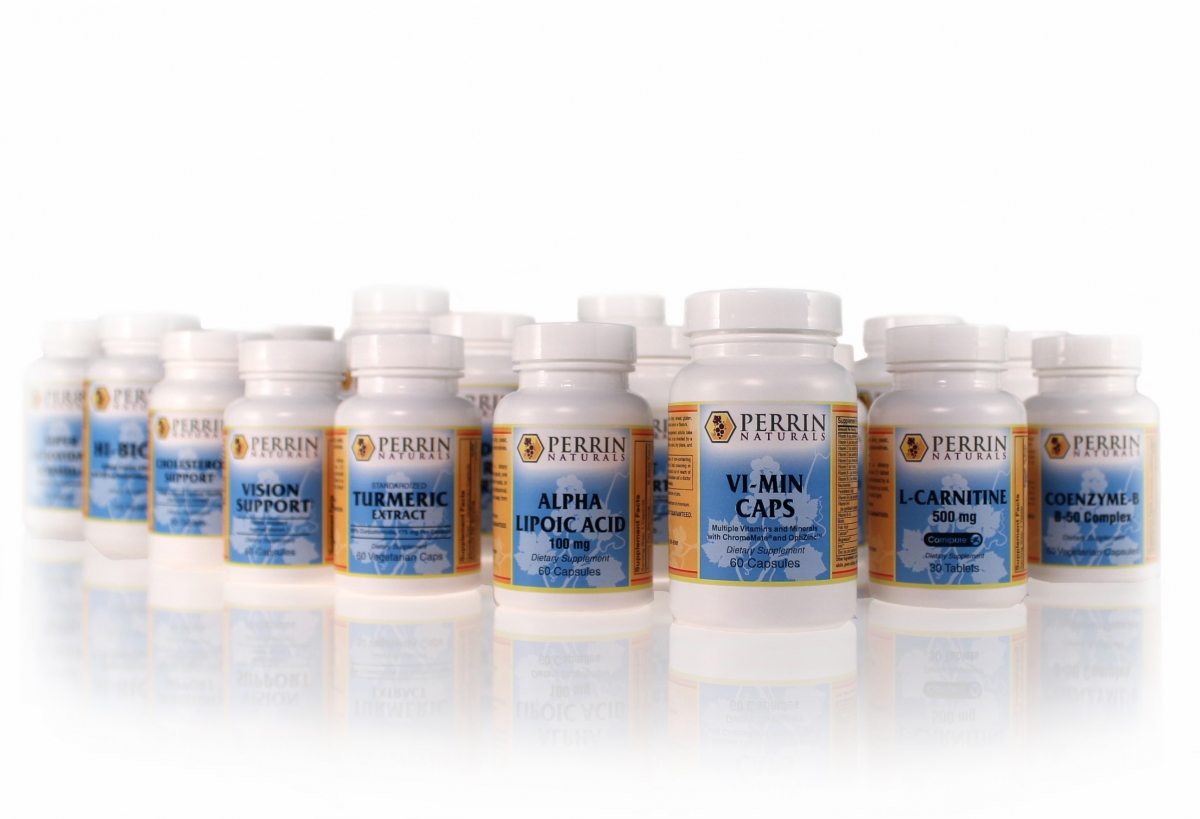 Many of our supplements compliment our skin care products by putting those same restorative, anti-aging, antioxidant ingredients on the inside of your body.  To name a few: Grape Seed Extract, Resveratrol, CoQ10, N-Acetyl Cysteine, Alpha Lipoic Acid, Vitamin C.  We supplement our diet with the same supplements we offer you.  Many of these supplements are based on the antioxidant regiment Jim Perrin consumed while fighting bladder cancer through an alternative treatment.
Our goal is to help others.
Beloved, I wish above all things that thou mayest prosper and be in health, even as thy soul prospereth. III John, verse 2