Nutra Cream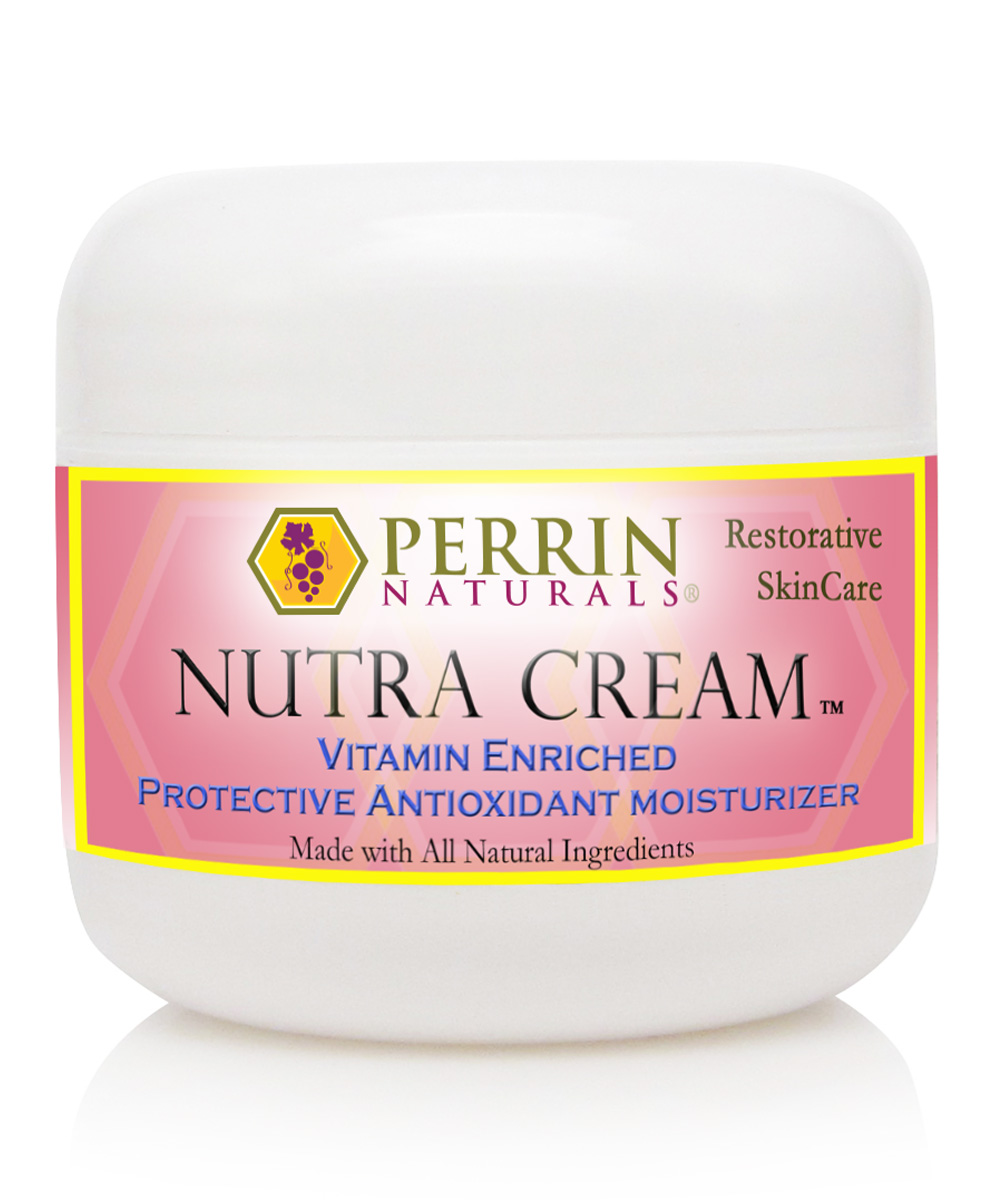 Short Description:
A restorative moisturizing balm.
Description
Ingredients
How to Use
Nutra Cream:
A Natural Remedy for Dry and Chapped Skin
Antioxidant, Moisturizing, Protective.
Our mildest cream, a corrective moisturizing balm containing an array of vitamins and antioxidants. Designed as a nutritional skin therapy to revitalize and restore damaged areas of the face and body, the Nutra Cream also protects against dry and flakey skin.  After the Nutra Cream penetrates, a protective coat can still be felt, giving a long lasting benefit.  Use as often as needed. 
The Nutra Cream is also used as a first-step treatment for severe cases of Lichen Sclerosus.
Moisturizes, and locks in moisture.

Gently corrective and restorative.

Soothing ingredients nurture and renew sensitive, dry, and weather damaged skin.

Protects chapped and exposed skin.

Antioxidants: Alpha Lipoic Acid, N-Acetyl Cysteine, Grape Seed Extract.

Vitamins E, A, C, D, & Biotin.
The Nutra Cream can also be used as a lip balm.
Grape seed oil, organic extra virgin olive oil, sweet almond oil, organic safflower oil, organic castor oil, organic aloe vera, pure honey, organic beeswax, organic vegetable glycerin, grape seed extract, Vitamin C (Ethyl-L-Ascorbic Acid), Vitamin D3, & Vitamin E (d-alpha tocopherol) in soy oil, alpha lipoic acid, biotin, N-acetyl-cysteine, organic lecithin, cream of tartar, sodium bicarbonate, peppermint oil, lemon oil, & lavender oil.  Aloe vera contains less than .3% potassium sorbate (a natural preserative) and citric acid (for PH)
Skin Protectant
The Nutra Cream is a perfect treatment for extremely chapped, dry, and neglected skin.  Not only does it moisturize, but the Nutra Cream™ also protects damaged skin and promotes healing. Use as often as needed.
Chapped Skin, Cracked Heels, Feet and Hands
Being a rich consistency the Nutra Cream™ helps to heal and rejuvenate even the most neglected, dry, cracked feet.  Apply as often as needed, paying special attention to the driest and most callused areas.  For best results apply at night and cover the feet to lock in moisture.
Lichen Sclerosus
We recommend the Nutra Cream as a preliminary treatment to customers who suffer from severe and extremely sensitive symptoms associated with lichen sclerosus.  While the Nutra Cream™ has corrective properties, most customers who start with the Nutra Cream will eventually incorporate the Crème Complete, or a combination of the Crème Complete and the Perrin's Blend.