Rococo Soap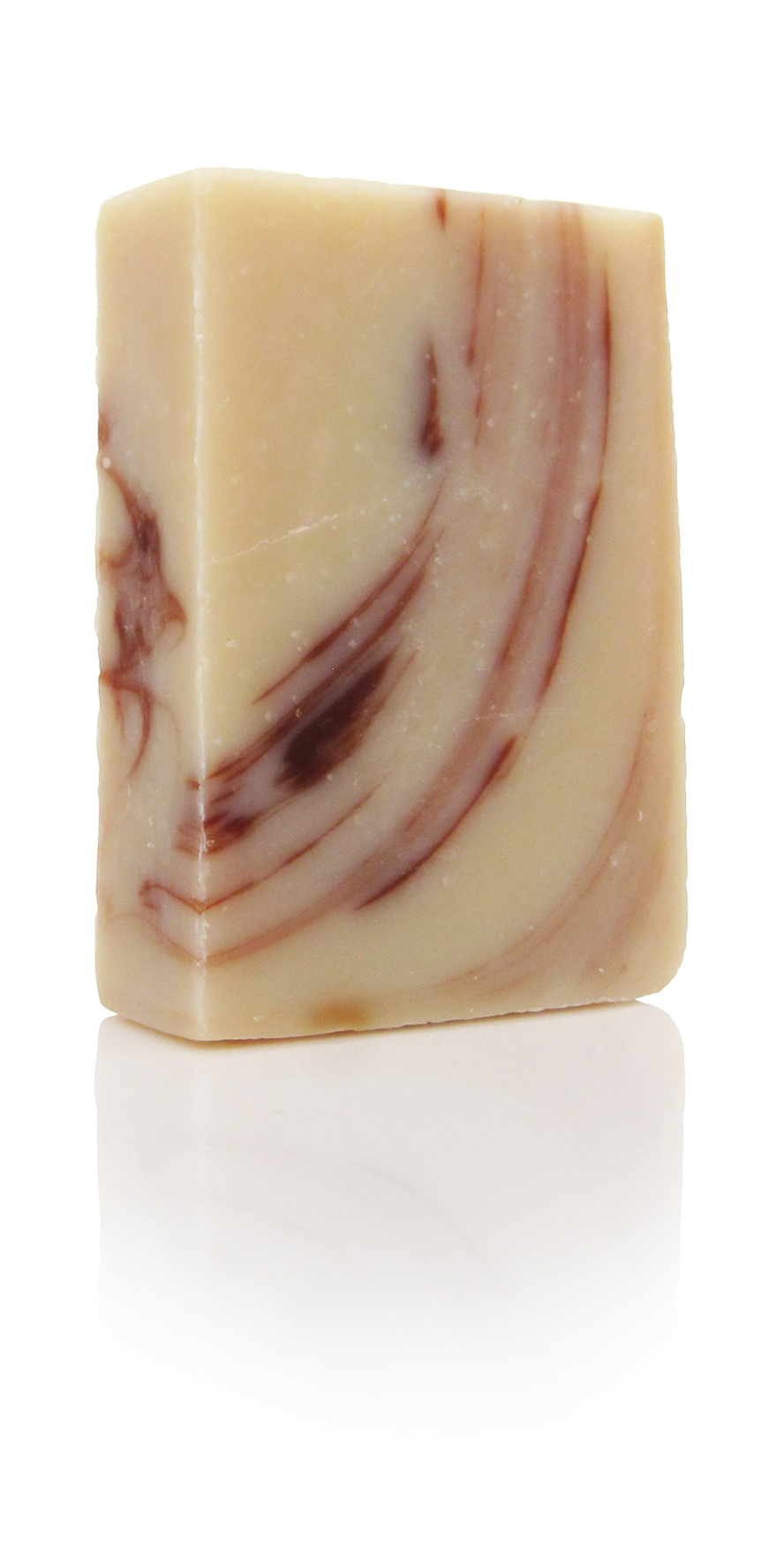 Short Description:
Organic Handmade Soap. Ground cocoa or cacao, Lemon, cinnamon leaf, patchouli, sweet orange.
Description
Other Info
Ingredients
Currently Out of Stock
Now Available
Rococo
Aromatic. Exotic. Dangerous. Sensual.
Ground cocoa or cacao, Lemon, cinnamon leaf, patchouli, sweet orange.
All-natural, handmade SHEA-BUTTER soap. Rich, nourishing vegetable oils. Natural herbs, grains, and clays. Pure essential oils. Biodegradable. Vegetarian. Long-lasting. Creates billowy clouds of lather on your skin. Step up to the goodness and richness of what handmade soap is all about. Your skin will thank you.
We use only premium oils as a base.  
Our handmade soap is made from organic ingredients whenever possible.  Oils of Organic Sunflower, Organic Olive, Organic Coconut, Organic Sustainable Palm, Unrefined Organic Ghana Beige Shea Butter and Castor Oils.
Dry skin will appreciate the relief.
Our colors are naturally derived from the goodness of the earth. Herbs, grains, and clays.  
No synthetic fragrance. No flashy mineral pigments. No GMO Soy.  No Synthetic Anything.
Our soap is excellent for those with sensitivities, skin problems, and allergies, depending on the person and the soap.
Soaps are traditionally hand cast in 100# batches into 2 50# blocks.
Soaps are cured approximately 2-6 weeks, depending upon the soap.
Unlike SYNTHETIC fragrance, essential oils are from delicate plant essences and will fade over time.
We pour our scents strong in order to insure maximum enjoyment over time.
Buttermilk Honey-Almond; contains nuts.
Soap Care:
Soap should be stored away from heat, light and humidity, unwrapped, except with loose paper.
Depending upon the soap, best used within 6 months.
Using a soap deck that insures proper air circulation will prolong the life of your soap.
Soaps cure as they age, becoming harder and milder.
Soap Ingredients:
Our all-natural, Shea butter soaps are handmade using food grade and aromatherapy grade oils.
We source LOCAL and organic where possible.
No SYNTHETIC fragrance. No SYNTHETIC colors. No SYNTHETIC anything.
All soaps are VEGAN with the exception of ButterMilk Honey-Almond and Honey Oatmeal.
Our soaps are not made with filler GMO soy. We does not use melt and pour glycerin soap.
Base of Perrin Naturals soap:
Organic Sunflower, Coconut, Organic, Sustainable Palm, Olive, Shea Butter, Castor, SodiumHydroxide,
Water, Pure Essential Oils, Herbs, Grains and Clays.
CROSSING THE RUBICON BODY SCRUB: Exfoliating! Purifying.
Organic cornmeal, red kaolin clay, black sesame seed, lavadin, patchouli, cinnamon leaf, ylang-ylang, spearmint, peru balsam.
BUTTERMILK HONEY-ALMOND: Rich. Nurturing.
LOCAL  Butter milk, LOCAL honey, ground almond meal. Bitter almond, sweet orange, cinnamon leaf, peru balsam.
CALENDULA TEA-TREE: Anti-bacterial. Anti-fungal. Medicinal.
Calendula petals are infused in olive oil for it's healing properties. Tea-Tree, lavender, lavadin, peru balsam.
CHEF'S KITCHEN MINT: Deodorizing. Neutralizing. Cleansing. Cheery.
LOCAL Roaster Coffee, ground coffee, coffee bean, powdered cocoa or raw cacao, lemon, spearmint, litsea cubeba.
EUCALYPTUS: Purifying. Cleansing. Stimulating. Good for shaving.
French illite clay, eucalyptus, tea-tree, peru balsam, canadian fir.
HAPPY DRAGON: Exotic. Cheery. Bright.
Ground rose hip, black sesame seed, litsea cubeba, ylang-ylang, spearmint.
HONEY OATMEAL-UNSCENTED: Gentle. Moisturizing. Healing. Soothing. Dry skin relief. Contains Honey.
Organic oatmeal, LOCAL honey.
LAVENDER: Relaxing. Calming. Anti-bacterial. Healing. Tranquility. Suitable for babies.
Lavender bud, lavadin, lavender, peru balsam.
LEMONLYPTUS: Uplifting. Bright. Cheery. Happiness.
Ground orange or lemon peel, litsea cubeba, eucalyptus.
PATCHOULI: Nourishing. Healing. Addicting. Great for Skin.
Kaolin red clay, patchouli, peru balsam.
PATCHOULI-MINT: Refreshing. Earthy.
Ground peppermint, Patchouli, peppermint, peru balsam.
PEPPERMINT: Stimulating.
Ground peppermint, Peppermint, peru balsam.
PURITY- UNSCENTED: Mild. Gentle. Fragrance-free. Pure. Good for babies.
 
ROCOCO: Aromatic. Exotic.
Ground cocoa or cacao, Lemon, cinnamon leaf, patchouli, sweet orange.